Tata Cars all models price in India with specs
Please find below specifications and prices of all new models of Tata cars in India. For convenience we have click-able links just below here, to take you directly to the specs and price of the new Tata car model in India you click on.
This page is an old version from 2016. Will be updated soon.
Tata cars starting price in India
The on-road starting price of Tata cars in India shown here are accurate for Delhi at the time of writing this. The taxes can change any time, and taxes in other States of India will most probably be slighltly higher, so use these prices only for budget purposes.
Tata Motors show their starting ex-showroom prices on their websites for each Tata car model. So we have a links to these various websites in a list of Tata websites publishing prices of Tata Cars at the bottom of this page.
New Tata Nano Twist price in India with specifications
Tata Nano Twist
Starting price Tata Nano
Petrol: From ₹1,81,000-
Diesel: Not Available
CNG: From ₹2,67,000-
Tata Nano Engine options:

Petrol 624cc 2cyl 37.4HP

Dimensions in Meters:

Length=3.099, Width=1.495, Height=1.652

Wheelbase and Tata Nano Ground clearance in mm:

2230 and 180

Tata Nano Fuel Economy Km per Litre:

25.4

Tata Nano Automatic Gear available?

No

Tata Nano Speed Acceleration 0 to 100 KPH seconds:

16.92

Tata Nano Tyre Size:

135/70 R12

Tata Nano website:

Tata Nano review on Youtube:

New Tata Nano Twist review Team BHP forum:
New Tata Bolt car price in India with specs
Tata Bolt
Starting price Tata Bolt
Petrol: From ₹4,25,000-
Diesel: From ₹5,00,000-
CNG: Not available
Tata Bolt Engine options:

new model specs not released

Dimensions in Meters:

Length=---, Width=---, Height=---

Wheelbase and Tata Bolt Ground clearance in mm:

new model specs not released

Tata Bolt Fuel Economy Km per Litre:

---

Automatic Gear available?

---

Tata Bolt Speed Acceleration 0 to 100 KPH seconds:

---

Tata Bolt Tyres Size:

---

Tata Bolt website:

Tata Bolt review on Youtube:

New Tata Bolt review Team BHP forum:
New Tata Zest car price in India with specs
Tata Zest
Starting price Tata Zest
Petrol: From ₹5,25,000-
Diesel: From ₹6,38,000-
CNG or LNG: Not Available
Tata Zest Engine options:

Petrol 1193 cc, 4 cyl, 88.7 HP; or Diesel 1152 cc, 4 cyl, 75 HP; or Diesel 1248 cc, 4 cyl, 90 HP

Dimensions in Meters:

Length=3.995, Width=1.706, Height=1.570

Wheelbase and Tata Zest Ground clearance in mm:

2470 and 170

Tata Zest Fuel Economy Km per Litre:

Awaited

Tata Zest Automatic Gear available?

Yes AMT (Automated Manual Transmission)

Tata Zest Speed Acceleration 0 to 100 KPH seconds:

Petrol 13.74, diesel (1248cc)15.78

Tata Zest Tyres Size:

185/60 R15

Tata Zest website:

Tata Zest review on Youtube:

New Tata Zest official review on Team BHP forum:
New Tata Vista car price in India with specs
Tata Vista
Starting price Tata Vista
Petrol: Not Available
Diesel: From ₹5,95,000-
CNG: Not Available
Tata Vista Engine options:

Diesel 1248 cc, 4 cyl, 75 HP

Dimensions in Meters:

Length=3.795, Width=1.695, Height=1.550

Wheelbase and Tata Vista Ground clearance in mm:

2470 and 165

Tata Vista Fuel Economy Km per Litre:

20.9

Tata Vista Automatic Gear available?

No

Tata Vista Speed Acceleration 0 to 100 KPH seconds:

16.36

Tata Vista Tyres Size:

175/65 R14

Tata Vista website:

Tata Vista review on Youtube:

New Tata Vista Refresh review on Team BHP forum:
New Tata Indica car price in India with specs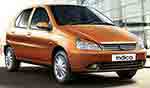 Tata Indica
Starting price Tata Indica
Petrol: From ₹4,33,000-
Diesel: From ₹5,05,000-
CNG: From ₹4,53,000--
Tata Indica Engine options:

Petrol / CNG 1193 cc, 4 cyl, 55 HP; or Diesel 1396 cc, 4 cyl, 70 HP;

Dimensions in Meters:

Length=3.690, Width=1.665, Height=1.485

Wheelbase and Tata Indica Ground clearance in mm:

2400 and 170

Tata Indica Fuel Economy Km per Litre:

Diesel 25

Tata Indica Automatic Gear available?

No

Tata Indica Speed Acceleration 0 to 100 KPH seconds:

Diesel 15.93

Tata Indica Tyres Size:

165/65 R14

Tata Indica Xeta Petrol website:

Tata Indica eV2 Diesel website:

Tata Indica eMax CNG website:

Tata Indica review on Youtube:

New Tata Indica review on Team BHP forum:
New Tata Manza car price in India with specs
Tata Manza
Starting price Tata Manza
Petrol: From ₹6,45,000-
Diesel: From ₹6,71,000
CNG: Not Available
Tata Manza Engine options:

Petrol 1368 cc, 4 cyl, 90 HP; or Diesel 1248 cc, 4 cyl, 90 HP;

Dimensions in Meters:

Length=4.413, Width=1.703, Height=1.550

Wheelbase and Tata Manza Ground clearance in mm:

2650 and 165

Tata Manza Fuel Economy Km per Litre:

Petrol 13.7; Diesel 21.02

Tata Manza Automatic Gear available?

No

Tata Manza Speed Acceleration 0 to 100 KPH seconds:

Petrol 15.3; Diesel 14.54

Tata Manza Tyres Size:

185/60 R15

Tata Manza website:

Tata Manza Club class review on Youtube:

New Tata Manza review on Team BHP forum:
New Tata Indigo eCS car price in India with specs
Tata Indigo eCS
Starting price Tata Indigo eCS
Petrol: From ₹5,39,000-
Diesel: From ₹6,14,000-
CNG/Petrol: ₹5,52,000-
Tata Indigo eCS Engine options:

Petrol 1193 cc, 4 cyl, Petrol=64 HP, CNG=55HP; or Diesel 1396 cc, 4 cyl, 69 HP;

Dimensions in Meters:

Length=3.988, Width=1.620, Height=1.540

Wheelbase and Tata Indigo eCS Ground clearance in mm:

2450 and 165

Tata Indigo eCS Fuel Economy Km per Litre:

Petrol 15.6; Diesel 25

Tata Indigo eCS Automatic Gear available?

No

Speed Acceleration 0 to 100 KPH seconds:

Petrol ---; Diesel 16.15

Tata Indigo eCS Tyres Size:

175/65 R14

Tata Indigo eCS website:

Tata Indigo eCS review on Youtube:

New Tata Indigo eCS review on Team BHP forum:
New Tata Indigo XL models and price in India
Tata Indigo XL
Starting price Tata Indigo XL
Petrol/CNG: From ₹7,31,000-
Diesel: From ₹6,98,000-
CNG/Petrol: From ₹7,48,000-
Tata Indigo XL Engine options:

Petrol/CNG 1396 cc, 4 cyl, Petrol=99 HP, CNG=70HP; or Diesel 1396 cc, 4 cyl, 70 HP;

Dimensions in Meters:

Length=4.377, Width=1.620, Height=1.540

Wheelbase and Tata Indigo XL Ground clearance in mm:

2650 and 165

Tata Indigo XL Fuel Economy Km per Litre:

20.37 Km per Kg CNG; Diesel 20.5

Tata Indigo XL Automatic Gear available?

No

Tata Indigo XL Speed Acceleration 0 to 100 KPH seconds:

Petrol ---; Diesel 15.1

Tata Indigo XL Tyres Size:

175/65 R14

Tata Indigo XL website:

Tata Indigo XL review on Youtube:

New Tata Indigo XL review on Team BHP forum:
New Tata Safari Storme SUV price in India with specifications
Tata Safari Storme
Starting price Tata Safari Storme
Petrol: Not Available
Diesel: From ₹11,46,000-
CNG: Not Available
Tata Safari Storme Engine options:

Diesel 2179 cc, 4 cyl, 140 HP;

Dimensions in Meters:

Length=4.655, Width=1.965, Height=1.922

Wheelbase and Tata Safari Storme Ground clearance in mm:

2650 and 200

Tata Safari Storme Fuel Economy Km per Litre:

14

Tata Safari Storme Automatic Gear available?

No

Tata Safari Storme Speed Acceleration 0 to 100 KPH seconds:

14.92

Tata Safari Storme Tyres Size:

235/70 R16

Tata Safari Storme website:

Tata Safari Storme review on Youtube:

Tata Safari Storme official video:

New Tata Safari Storme review on Team BHP forum:
New Tata Safari Dicor SUV price in India with specifications
Tata Safari Dicor
Starting price Tata Safari Dicor
Petrol: Not Available
Diesel: From ₹10,03,000-
CNG: Not Available
Tata Safari Dicor Engine options:

Diesel 2179 cc, 4 cyl, 140 HP;

Dimensions in Meters:

Length=4.650, Width=1.918, Height=1.925

Wheelbase and Tata Safari Dicor Ground clearance in mm:

2650 and 205

Tata Safari Dicor Fuel Economy Km per Litre:

11.57

Tata Safari Dicor Automatic Gear available?

No

Tata Safari Dicor Speed Acceleration 0 to 100 KPH seconds:

15.16

Tata Safari Dicor Tyres Size:

235/70 R16

Tata Safari Dicor website:

Tata Safari Dicor review on Youtube:
New Tata Sumo Gold price in India with specifications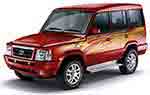 Tata Sumo Gold
Starting price Tata Sumo Gold
Petrol: Not Available
Diesel: From ₹7,34,000-
CNG: Not Available
Tata Sumo Gold Engine options:

Diesel 2179 cc, 4 cyl, 140 HP;

Dimensions in Meters:

Length=4.650, Width=1.918, Height=1.925

Wheelbase and Tata Sumo Gold Ground clearance in mm:

2650 and 190

Tata Sumo Gold Fuel Economy Km per Litre:

11.57

Tata Sumo Gold Automatic Gear available?

No

Tata Sumo Gold Speed Acceleration 0 to 100 KPH seconds:

15.16

Tata Sumo Gold Tyres Size:

235/70 R16

Tata Sumo Gold website:

Tata Sumo Gold official video:

New Tata Sumo Gold review on Team BHP forum:
New Tata Movus price in India with specifications
Tata Movus
Starting price Tata Movus
Petrol: Not Available
Diesel: From ₹8,35,000-
CNG: Not Available
Tata Movus Engine options:

Diesel 2179 cc, 4 cyl, 118 HP;

Dimensions in Meters:

Length=4.421, Width=1.853, Height=1.940

Wheelbase and Tata Movus Ground clearance in mm:

2250 and 180

Tata Movus Fuel Economy Km per Litre:

13.5

Tata Movus Automatic Gear available?

No

Tata Movus Speed Acceleration 0 to 100 KPH seconds:

17.04

Tata Movus Tyres Size:

215/75 R15

Tata Movus website:

Tata Movus youtube video review:

New Tata Movus review on Team BHP forum:
New Tata Aria price in India with specifications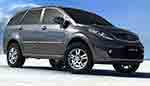 Tata Aria
Petrol: Not Available
Starting price Tata Aria
Diesel: From ₹9,95,006-
CNG: Not Available
Tata Aria Engine options:

Diesel 2179 cc, 4 cyl, 148 HP;

Dimensions in Meters:

Length=4.780, Width=1.895, Height=1.780

Wheelbase and Tata Aria Ground clearance in mm:

2850 and 200

Tata Aria Fuel Economy Km per Litre:

15.05

Tata Aria Automatic Gear available?

No

Tata Aria Speed Acceleration 0 to 100 KPH seconds:

13.08

Tata Aria Tyres Size:

235/70 R16

Tata Aria website:

Tata Aria youtube video review:

Tata Aria discussed on Team BHP forum: